IDEAS Data Science Fellowship Program
Applications for fellows, mentors, and project partners for the 2019-2020 programs are now open.
---
Our Fellowship Mission
In essence, our goal is to bridge the gap between academia and industry in Data Science filed.
The purpose of this Fellowship Program provided by IDEAS is to help students during their transition from an academic environment to a working environment.
This is a great opportunity for students to get mentoring from leading experts in their fields, as well as hands-on experience, that will help them get closer to their goal of becoming a data scientist. It is also an excellent opportunity for mentors to talk about their field, train students, and get a potential future employee that will help out their company.
---
---
An intensive 13-week training fellowship bridging the gap between academia & data science.
     Cohort 1
July 27, 2019- Oct 26, 2019
July 27 : Mentor Consulting
Sept 7: Certification Test
Sept 21: Project Training 1
Oct 5: Project Training 2
Oct 19: Project Training 3
Oct 26: Job referral
IDEAS Fellowship Program Schedule
cohort 1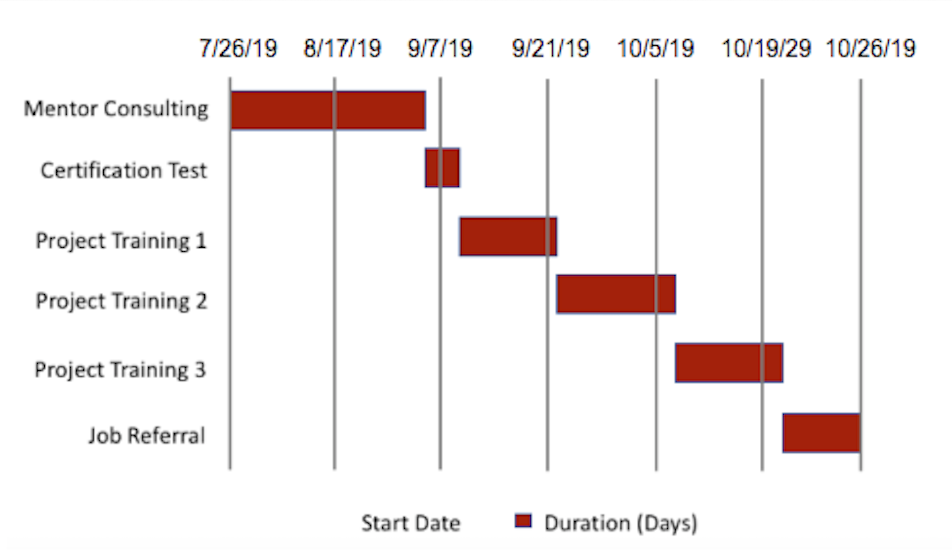 ---
Cohort 2
Nov 2, 2019- Feb 8, 2020
Nov 2 : Mentor Consulting
Dec 14: Certification Test
Dec 28: Project Training 1
Jan 11: Project Training 2
Jan 25: Project Training 3
Feb 01: Job referral
IDEAS Fellowship Program Schedule
cohort2