2023 IDEAS Global AI Conference
Oct 14, 2023
Los Angeles Convention Center
IDEAS Global AI Conference
The IDEAS (Int'l Data Engineering and Science Association – 501.c.3 Non-profit ) Global AI Conference is a learning platform designed to connect AI & data science enthusiasts. It will demonstrate cutting-edge technology and feature AI & data science experts discussing a wide variety of topics including industry trends, data science applications, open-source software, machine learning, and much more.
This is the must-attend event for anyone who is already in the field or just looking to expand their career network within the AI & Data Science arena.
Keynotes & Panels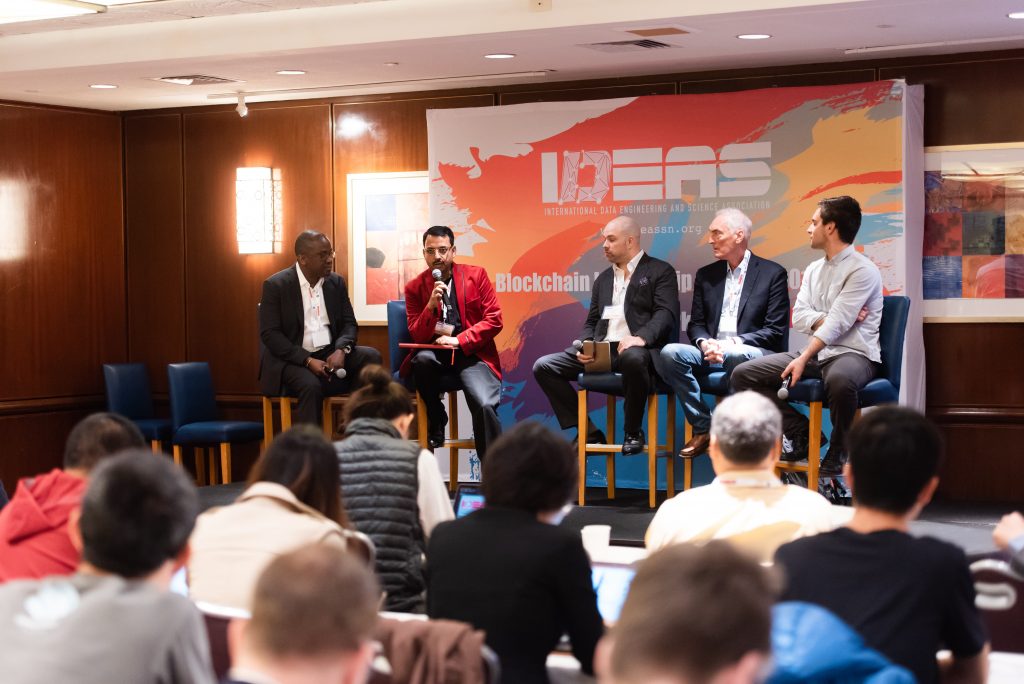 Our multiple tracks offer a diverse selection of trending topics, including Artificial Intelligence & Automation, Big Data and Infrastructure, Machine Learning and Deep Learning, Data Visualizations, Data Analytics, Healthcare & IOT, Business Practice, and Data Security.
The topics covered will involve many industries, including Healthcare, FinTech, Retail, Media, Manufacturing, Insurance, Education, E-Commerce, and more.
Both industry-leading companies and startup firms will present at the conference and demonstrate innovative data analytics technologies. Previous featured speakers included those from IBM, Intel, Capital One, City of Los Angeles, Caltech, Alibaba, Accenture AI, and several other industry-leading companies.
Time
Topic
Speaker
Title
Dec-17th, 2022
9:00 AM
Check In
9:30 AM
Opening Speech
Jason Geng
Chairman of IDEAS
9:45 AM
Launching Ceremony of Web 3.0 Research Center
Susan Brazer
Lighthouse Lab

10:00 AM

Keynote-1:

Conversational AI: Beyond Stochastic Parrots

Peter Voss

10:30 AM

Keynote-2:

Demystifying Data Science Career Paths

Nirmal Budhathoki

Senior Data [email protected]

11:00 AM

Keynote-3:

Entity extraction, classification, splitting custom models

Anna Zakowska

11:30 AM

Keynote-4:

Self service metadata config driven data load and computational platform

Manimuthu Ayyannan

12:00 PM

Keynote-5:

Architect Your AI Platform with Optimized Data Pipeline

Bin Fan

12:30 PM

Keynote-6:

Reject Inference and the Causal Connection

Neal Fultz

1:00 PM

Keynote-7:

AI & Data Science in the world of IP

Pejman Yedidsion

1:30 PM

Keynote-8:

Product and Search Embedding to Improve Product Matching in Retail

Peyman Mohajerian

Sr. Architect/[email protected]

2:00 PM

Keynote-9:

Dynamic data visualization for pattern seeking and insight discovery

Chong Ho Alex Yu

2:30 PM

Keynote-10:

How to build an effective and scalable cloud-based face recognition system

Amir Jaberzadeh

3:00 PM

Panel:

Education in A.I. & Data Science

Nektar Baziotis
[email protected] Inc.
Cervantes Lee
Visiting Assistant Professor – Multi-unit Restaurant [email protected] Hospitality College
Yutao He
Senior Researcher [email protected] Propulsion Laboratory
Donna A. Dulo
MSCS Program Chair @ Sofia University
James Dorsett
Professor @ California Institute of Advanced Management
---
Worldwide Community Partners
---
CONFERENCE & EXHIBITION
Los Angeles Convention Center
Conference Room: 408
---
OUR MISSION
We build a data science hub to connect real-world knowledge and provide robust resources for business leaders, academic professionals, and promising students. Our vision to foster the data science ecosystem and broaden the adoption of the technology. We empower and accelerate the growth of the community by offering online resources, conferences, latest industry trend and data science job opportunities.
---