IDEAS Global AI Conference
The IDEAS Global AI Conference is a learning platform designed to connect AI & data science enthusiasts. It will demonstrate cutting-edge technology and feature AI & data science experts discussing a wide variety of topics including industry trends, data science applications, open-source software, machine learning, and much more.
This is the must-attend event for anyone who is already in the field or just looking to expand their career network within the AI & Data Science arena.
Keynotes & Panels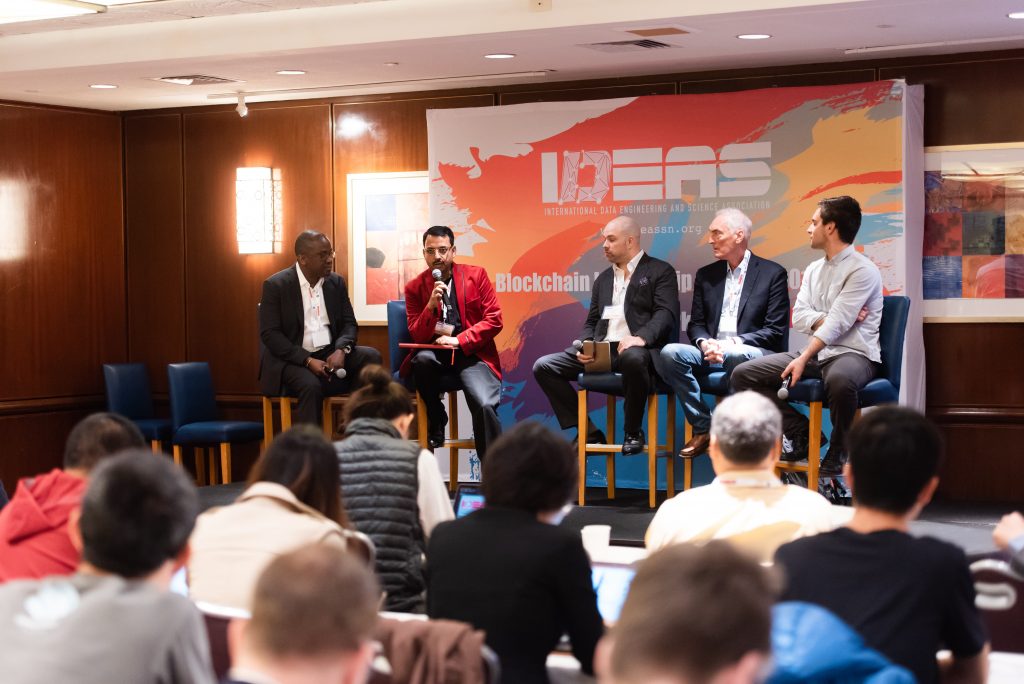 Our multiple tracks offer a diverse selection of trending topics, including Artificial Intelligence & Automation, Big Data and Infrastructure, Machine Learning and Deep Learning, Data Visualizations, Data Analytics, Healthcare & IOT, Business Practice, and Data Security.
The topics covered will involve many industries, including Healthcare, FinTech, Retail, Media, Manufacturing, Insurance, Education, E-Commerce, and more.
Both industry-leading companies and startup firms will present at the conference and demonstrate innovative data analytics technologies. Previous featured speakers included those from IBM, Intel, Capital One, City of Los Angeles, Caltech, Alibaba, Accenture AI, and several other industry-leading companies.
---
Attendees have access to a broad range of session talks. Here are some insightful topics covered in this year event:
Artificial Intelligence
Applications of Conversational AI to Improve Patient Outcomes
Towards conversing with your data
Roadmap to Artificial General Intelligence
A.I. in the multiverse: measuring A.I. ROI with A.I.
AI, knowledge graphs and COVID-19: The Journey so Far
AI & the Law
Why your Chatbots need a Brain?
Machine Learning & Deep Learning
Democratize Machine Learning Features
How AI Powered Chatbots and Language Services are Breaking Barriers in Business Today
Personalized News is Hard
Big Data
Optimizing Latency-Sensitive Queries for Presto at Facebook
Using Azure Services for Big Data in Cloud
Creating Seamless Experiences for a Remote World
Data Science & Analytics
Large-scale international assessment by data visualization and rapid data mining
Making use of Customer Lifetime Value in e-commerce
How to Build a Fraud Detection System using Machine Learning Models
Hard Things about A/B Testing
Rock Solid Security Methods for Projects with Critical Data
Industrial & Entrepreneurship
Top AI and Data trends in fintech for 2021
Entrepreneurship in AI and startup
More: IOT, COVID-19 ..
Data Sharing Between Smart Communities
Smart City Energy Platform
Disruptive Innovation, Making Possible the Impossible
People-first in People Analytics
---
OUR MISSION
We build a data science hub to connect real-world knowledge and provide robust resources for business leaders, academic professionals, and promising students. Our vision to foster the data science ecosystem and broaden the adoption of the technology. We empower and accelerate the growth of the community by offering online resources, conferences, latest industry trend and data science job opportunities.
---